The weather man is being a jerk,,,,well not totally his fault but in this day and age we kill the messenger. Already this morning it is 30 degrees and tomorrow they are calling for mid 40's and rain.
Call it the January thaw or just shit, don't get me wrong the roads have been free of snow and very passable on the SSCX bike. But it is the first month of the year and it would be nice to be able to continue to ski.
The 9to5 let me out a touch early yesterday due to a long one on monday so I slid around and over the bluff. Felt great even if the climb up bliss brought an afternoon hurtsdoughnut.
The wheels that are on the CX bike now are going to be done by the time this winter season is over,, they are getting clobbered by the sand and grit on the roads.. I try to clean them off and keep the bike well lubed but with all the stuff that is on the pavement it is a tough job.
I am not racing the CX nationals but we are going to be loading up the whole fam and heading over to Madtown to watch what could be racing in epic conditions. After this warm rain comes through the bottom is going to fall out for the weekend and what was once wet should be a frozen mess.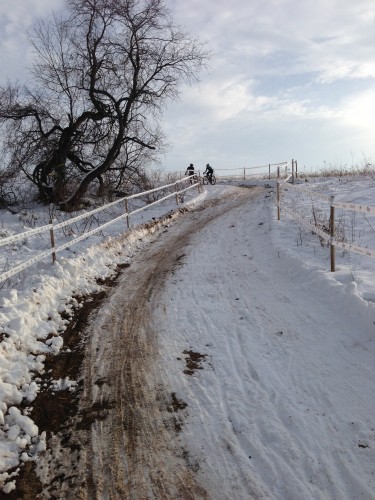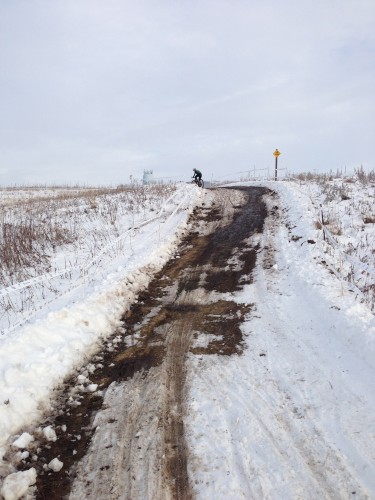 This will make for some fun yelling and cheering for some of the best racer here in the USA>>>
Pulled these photos off of
Tilfords
site..
He says that all is rideable even if it is a bit slick in some spots.. The fun kicks off today and then this afternoon is the Single Speed race. Should be a good one with some big
GUNS
on the line..
Fast is the New Norm?!