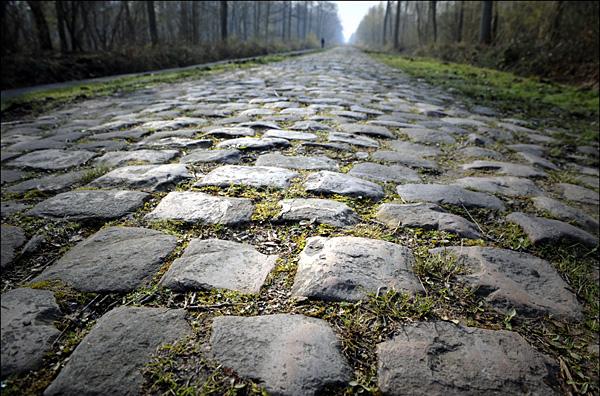 Tomorrow morning is going to take bike geeking to a whole new level with
Red Bull
covers the world cup and if you have not gone and watched any of the events that they
show you are in for a treat.
Not only is the commentary well done, but they make sure to have
cameras in all the best spots and both men's and women's races are covered start to finish.
The a few thousand miles away one of if not the best one day classic the Hell of the North..
I love watching this race and am always blown away with the history.
Before I new what the "classics" were I saw images and snippets of video of this race and just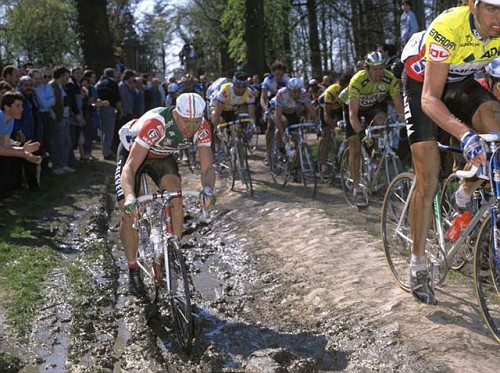 remember the dirty faces and crashes and the cobbles being lined with superfans
pumping their fist for their favorite racers.
Still have not figured out how I will have both races on at the same time.
Should be able have the Roubaix on the computer and then stream from my phone or Kindle to the TV..
Either way it is going to be a morning of coffee and bikes,,, and will be my first day off of one
in a length of time that I can not recall.
My thoughts are take two days off get all things packed and ready to go so
come tuesday morning after we land I can have my bike built and out on the singletrack.
Bike is in the desert waiting for me took longer than I thought it should which had me in the garage getting the Spot cleaned up in case I needed for the first race of the season.
As I was cleaning it I found on the seat tube a good size crack in the frame.
About 3/4 around the tube and back to front.
Bike is only 3 years ridden and was one of the last of Spots hand built steel frames here in the USA.
I sent a picture to Garro to see if he thought it could be fixed being steel,, and he responded not with out replacing the whole seat tube.
So as of now I need to make sure that the
LaMere
makes it back in time as I have already signed up for the Iowa race. So sick and tired of breaking shit,, will be interesting to see if Spot
does anything to make it better,, this boy still needs to have a single speed hanging in the garage.
Well that is it few more hours and the desert sun will be on my face..
Here is to warmer dazes!!